Organize business units.
Prepare plants and offices for the next phase of operations.
Locate, identify and manage critical COVID‑19 supplies.
Identify potential outbreaks. Prevent and mitigate impact on organizational performance.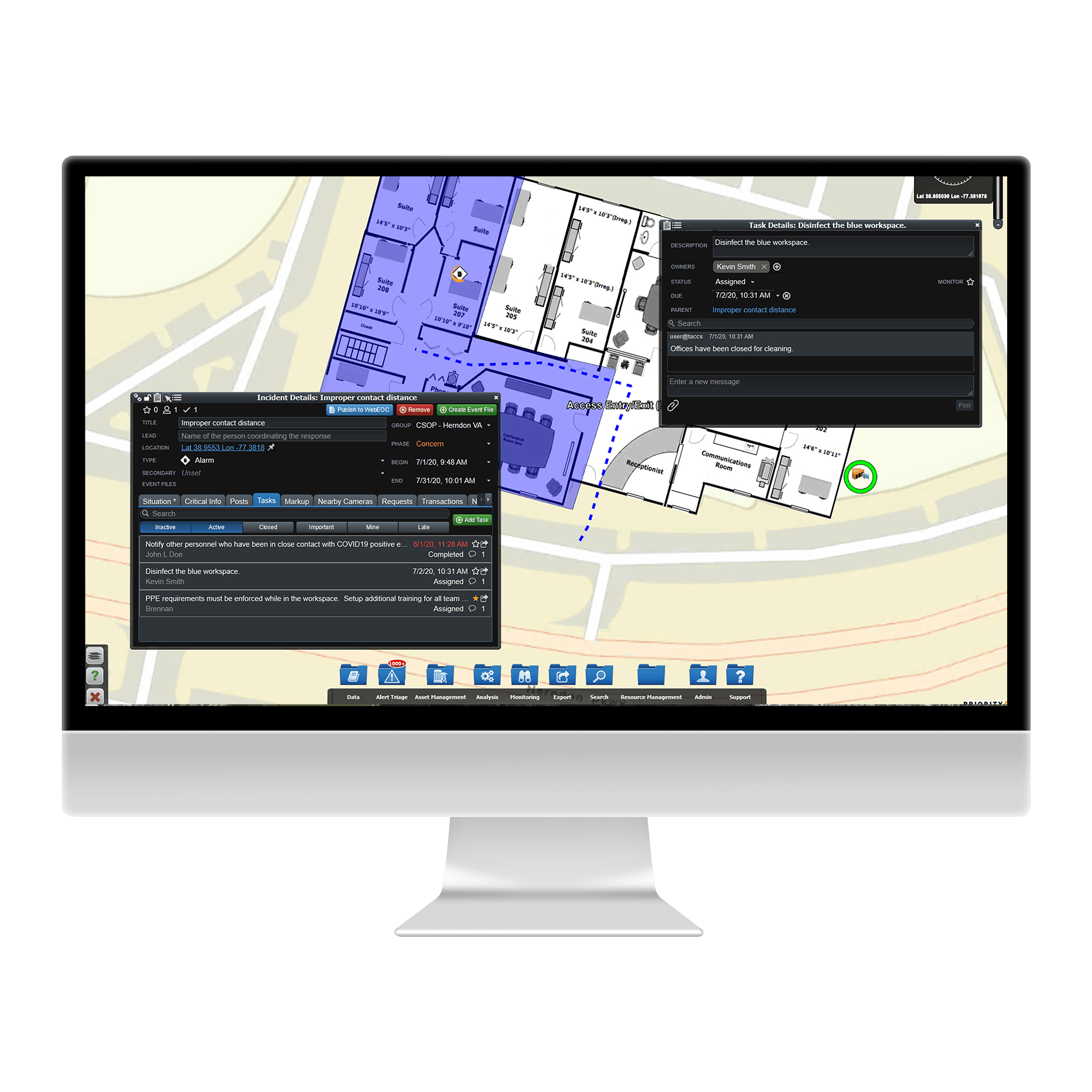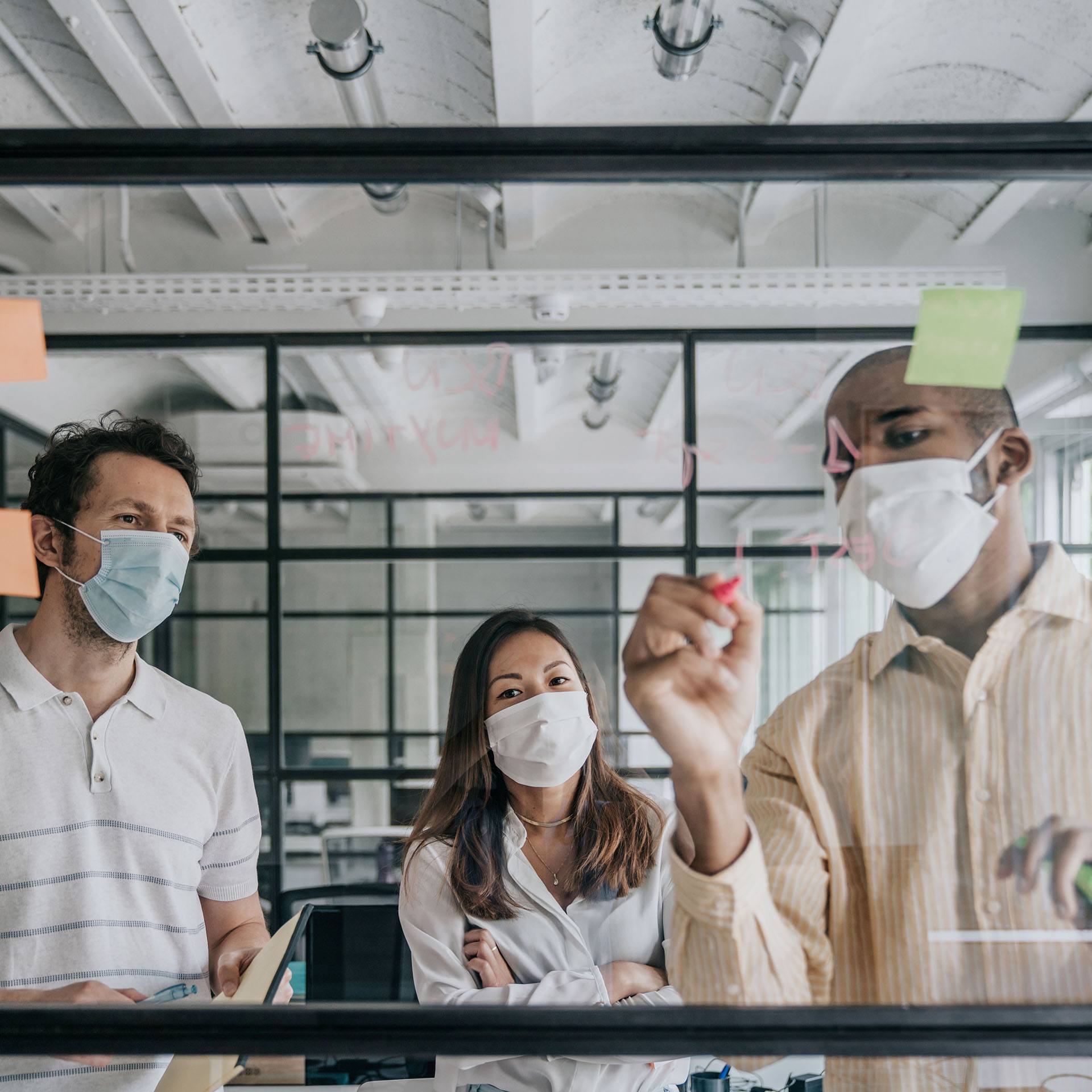 Share best practices and lessons learned between divisions.
TACCS™–RS features an executive dashboard with live statistics to monitor real-time status of critical operations.